TangiTek - Tangible Technologies for a Greener Planet
Home of CleanSignal Technology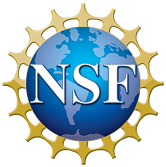 TangiTek is now the proud recipient of NSF SBIR Phase I Award for project titled "Novel Three Dimensional Flocked Carbon Fiber Microwave Absorbers", Award #1721863.

TangiTek, LLC develops novel CleanSignalTM carbon fiber composites for the aerospace, electronics, defense, communications and consumer products industries. Our composite technology has application from the 1KHz through THz frequency range.

CleanSignal collectively defines the methods, processes, materials, formulations and patterns of composite materials used to substantially reduce RF interference on communications systems.

CleanSignal can give 100% or more improvement in antenna performance, doubling the range, and reducing energy needs by up to 50%.

CleanSignal can be applied to almost any type of antenna, circuit board, cable, gasket, or enclosure to reduce unwanted electromagnetic noise and interference. The technology can be used for microwave 0.35 GHz to 300 GHz, UHF, VHF, 700 MHz, 800 MHz, 802.11 a/b/g/n, 3G and 4G LTE, GEO/LEO satellite, and proprietary international broadband, wideband, baseband and narrowband signal transmission. Current products include antennas, EMI/RFI shielding materials, enclosures, gaskets, absorbers and cable.

More energy efficient and reliable communications infrastructure, fewer dropped calls/connections, improved communications quality and battery life, accurate GPS positioning - this is all possible now with CleanSignal.

We seek to fundamentally change communications infrastructure by improving performance, increasing energy efficiency, and lowering costs using our patented green technology.
Business Oregon Award - Press Release

NSF SBIR Phase I Award - Press Release Download

September 2012 - US Federal Research Lab Test Data
In this report, a subset of our composite materials were evaluated in the 2 GHz to 40 GHz frequency range. The laboratory tests illustrate the effectiveness of these materials at EMI attenuation. Download Report